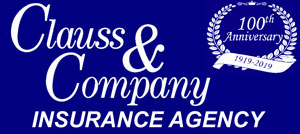 716.886.6600
Your Independent Personal & Business Insurance Experts
Serving Buffalo, NY & Western New York Since 1919
Clauss & Company Insurance Agency
Our People Are Your Most Valuable Asset
Clauss & Company Insurance Agency Is A Family-Owned Independent Insurance Agency That Has Been Serving Individuals And Businesses In Buffalo, NY And Western New York Since 1919
Independent To Give You Choices
As an Independent Insurance Agency, we represent several of the top Insurance Companies who operate in New York State. This gives us a range of options to find the coverage that fits your needs and budget. Independent Agents have an advantage over direct writers who only write for one company.
Established To Give You Expert Advice
Clauss & Company Insurance Agency has been operating in Buffalo, NY since 1919. We are staffed by 11 Insurance Professionals - who all have over 20 years experience in the business. We can help you secure any type of policy you may need, including:
Personal Attention & Service
Clauss & Company Insurance Agency is a family-owned business, now into its third generation. Our focus is to provide prompt, personal customer service and attention to detail. We are big enough to handle any size account, but small enough to provide the attention you expect.
Our objective is to write the optimum coverage that you need at a price to fit your budget
For A FREE Insurance Consultation Call Clauss & Company At 716.886.6600, e-mail, Or Use Our Contact Form
Web Marketing Strategy & Solution by 1stFlash Web Marketing Consultants, New York