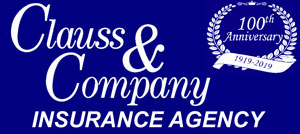 716.886.6600
Your Independent Personal & Business Insurance Experts
Serving Buffalo, NY & Western New York Since 1919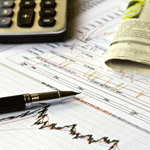 Business Insurance - Commercial Insurance Quotes For Businesses In Buffalo, NY & Western New York
General Liability Insurance, Product Liability Insurance, Professional Liability (Errors & Omissions) Insurance, Commercial Property & Commercial Vehicle Insurance, Home-Based Business Insurance, Employers Insurance...
$SAVE$ - Get Competitive Business & Liability Insurance Quotes From Reputable Commercial Insurance Companies And Choose The Optimum Coverage For Your Business
Get Competitive Business Insurance Quotes
Clauss & Company Insurance Agency is an Independent Insurance Agency, so we can choose from leading Insurance Companies to find the combination of coverage and premium that is best for you. We have been in WNY since 1919, helping business owners and managers find the right insurance coverage for their commercial operations. If you ever need to make a claim you can be assured that we'll be here to provide any support you need to keep your business up and running.
Our Commercial Insurance Experts can help you choose proper limits and deductibles, explain any endorsements or optional coverage that you should consider, and identify any opportunities there may be for Premium Discounts. Our objective is to write comprehensive coverage at a price that fits your budget.
You are always welcome to Contact Our Office to request a FREE consultation with a Business Insurance Expert who can help you determine the optimum Commercial Insurance package for your needs.
Business Insurance
Business Insurance is designed to cover losses which jeopardize the day to day operation or financial stability of your business. There are many types of Business Insurance Policies including:
Commercial General Liability Insurance Policies - to cover any Payments & Legal Expenses associated with injuries or property damage resulting from accidents or negligence. This includes products / completed operations to address losses from any products you manufacture, or services you provide.
Professional Liability Insurance Policies - to cover any "Errors & Omissions", malpractice, or negligence, in the provision of your Services.
Commercial Property Insurance Policies - to cover loss and damage of your Business Property, including: buildings, equipment, furniture, inventory, documents, and money.
Commercial Auto Policies - to cover losses and liabilities associated with the operation of cars and trucks titled and registered in the name of your business.
Home-Based Business Insurance Policies - to cover businesses operated out of your home. This exposure is typically excluded by your Homeowners Insurance Policy.
Employers Insurance Policies - include Workers Compensation (on the job injuries) and Statutory Disability (off the job injuries). Both of these policies are required by New York State when you have employees.
Employment Practices Liability (EPLI) - pays for discrimination, wrongful termination, sexual harassment, etc... These claims are not covered by "regular" commercial liability.
Directors & Officers Liability (D & O) - for actual or alleged wrongful acts committed by the directors and officers of a company or not for profit.
Bonds - We can write all types of bonds, including fidelity, surety, performance, etc...
BOP vs. Commercial Package
A Business Owners Policy, or BOP, is pre-packaged to provide property, liability, loss of income and other coverages. It is designed primarily for smaller businesses, but can be written for companies with annual sales of $10,000,000 or more. The other commonly used type of policy is a commercial package policy. This includes only those lines of coverage you choose - property, liability, auto, loss of income, etc... Our Licensed & Experienced Business Insurance Experts can help you survive sudden and accidental losses by identifying exposures to loss and finding solutions.
Business Insurance Cost
Liability coverage is typically rated based on estimated payroll or sales. Many policies are subject to an audit at the end of the policy term. If the actual exposure is greater than the estimate, additional premium is due. If the exposure is less than the estimate, premium will be refunded or a credit is applied to future billings. Classifications such as contractors and manufacturers have higher rates than a retail store or office.
Property premiums are determined by the dollar limit for building and contents, construction type, year built, and location. Higher deductibles will result in lower premiums.
The Business Insurance Experts at Clauss & Company Insurance Agency are familiar with the requirements in New York State, and can help you choose the optimum Commercial Insurance Policies to properly cover your commercial operations.
For A FREE Business Insurance Consultation Call Clauss & Company At 716.886.6600, e-mail, Or Use Our Contact Form
Web Marketing Strategy & Solution by 1stFlash Web Marketing Consultants, New York