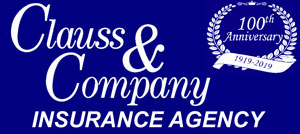 716.886.6600
Your Independent Personal & Business Insurance Experts
Serving Buffalo, NY & Western New York Since 1919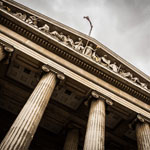 Lawyers Insurance Quotes & Payments Portal
$SAVE$ - Get Competitive Lawyers Insurance Quotes From Reputable Commercial Insurance Companies And Choose The Optimum Coverage For Your Legal Practice
Lawyers Insurance Payments Portal
Use the Xpress-pay button to the left to pay your Lawyers Insurance premium.
You will be redirected to our payments portal powered by Xpress-pay
Get Competitive Professional Liability Insurance Quotes for Lawyers
Clauss & Company Insurance Agency is an Independent Insurance Agency, so we can choose from leading Insurance Companies to find an Errors & Omissions (E&O) Policy that is best suited for you at a competitive price. We have been operating in Buffalo, NY since 1919, helping professionals find the right insurance coverage for their practice. If you ever need to make a claim you can be assured that we'll be here to provide all the support you require.
Our Commercial Insurance Experts can help you choose appropriate limits and deductibles, suggest optional coverage you should consider, and identify any opportunities there may be for Premium Discounts. Our objective is to help you secure optimum coverage at a price that fits your budget. We insure over 100 law firms of all sizes and types, and have developed vast knowledge and experience for this particular class of business over the years.
You are always welcome to Contact Our Office to request a FREE consultation with a Legal Practice Insurance Expert who can help you determine the optimum Insurance for your specific needs.
For A FREE Lawyers Insurance Consultation Call Clauss & Company At 716.886.6600, e-mail, Or Use Our Contact Form
Web Marketing Strategy & Solution by 1stFlash Web Marketing Consultants, New York